Policies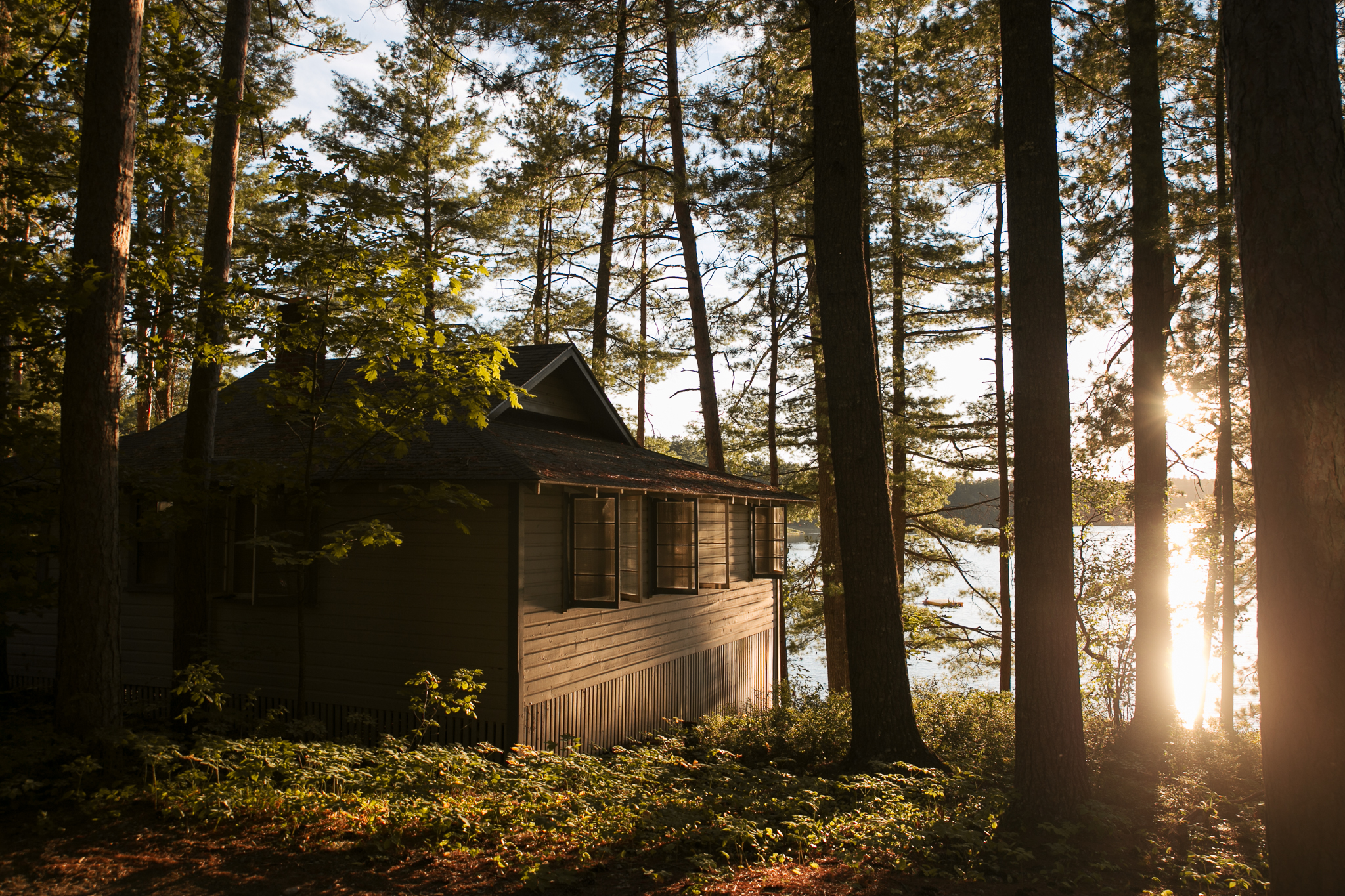 Policies
Reservation Policies
We require a 50% deposit for week-long reservations, and for reservations of less than a week, we require a deposit equal to your full payment. We are happy to accept reservations from adults at least 21 years old. Our campsites are priced for two adults and up to 4 dependent children (under 21). Occupancy of a campsite shall not exceed four adults with a maximum of 8 people per site. Extra charges will apply to additional guests on sites.
Our rental cabin and cottage pricing is based on the number of guests each unit will sleep and is enforced.
Weekly Reservations
Our facilities are open in full swing from June 25 thru August 26, and we offer a full activities and entertainment schedule seven days a week (Limited Activities 6/25-7/1 and 8/11-8/26). We accept week-long reservations (Sunday to Sunday) for these dates up to one year in advance.
Reservations less than a Week
We accept shorter reservations (less than a week) starting on February 1st for stays of 4 or more nights in campsites only, March 1st for four or more nights in any site or accommodation, April 1st for stays of 3 or more nights in any site or accommodation, and May 1st for two nights or more in any site or accommodation (except Holiday weekends which are always a 3-night minimum). You may make a 2-night or more reservation up to one year in advance for May 19-June 24 and August 27-October 9 (except Holiday weekends).
Holiday weekends
Holiday weekends and July 4th require a minimum stay of 3 nights. Reservations may be made for Memorial Day and Labor Day weekends up to one year in advance. July 4th bookings may be made on February 1st for stays of 4 nights or more and March 1st for 3 or more nights.
Site Policies
All campsites may have a maximum of three pieces of camping equipment (ex: tent, screen room, camper, etc.). No more than one trailer/camper per site. All equipment must be set up on the cleared, raked area of the site. Screen rooms and tents are not permitted on any accommodations. An EZ up-style canopy with no sides or screens is permitted on accommodations.
Check-In Times
All Campsites without a bathroom: Noon
All Campsites with a bathroom: 3 pm
All Cabins, Cottages, and rental units: 3 pm
Check Out Times
All Cabins, Cottages, Rental Units, and Campsites with bathrooms: 10 am
All Campsites (*without private bath): 11 am
Quiet Hours
Papoose Pond Campground is a family campground that is proud to cater to families and children. Our quiet time begins at 11pm and is enforced. If Security and/or Management informs a site of quiet hour violations and any site occupant refuses to cooperate, all of the site's occupants will be evicted from the campground, without refund, and refused future admittance.
We pride ourselves in offering a safe, family camping experience and will not tolerate late-night partying and rude or abusive behavior.
Golf Carts, ATVs, etc.
Papoose Pond Campground does not allow the use of Golf Carts, ATVs, dirt bikes, etc., on the property.
Visitor Policies
We do require visitors to pay a fee. All day and overnight visitors must check in, pay at the office, and display a car pass while on the grounds. Please check with our office regarding the guest policy and fee. Visitors are not allowed to bring pets onto the property.
Pet Policies
Papoose Pond is a pet-friendly campground and resort. Friendly, well-behaved pets are welcome. Pet owners must have proof of rabies vaccine with them. We reserve the right to restrict any vicious dog.
Pets are only allowed on certain sites and are NOT ALLOWED in any cottages, PG60, PG60A, PG61, PG62, cabinettes (PGC), BS Hutnicks (BSH), PG Hutnicks(PGH), or rental trailers.
Pets ARE allowed in the following PGC cabinettes – PGC55, PGC57, PGC59
Pets are also NOT ALLOWED on any Beachfront Site (BS), Waterfront Site (WF) or any of the following sites: PGD1, PGA, PGB, PG1 through PG6, and PG71.
Pets are allowed on all campsites and cabins on the pool side of the campground. Pets are also allowed in Camperlodges (PGCL).
Pets are not allowed on the Beach, in the pool area or in any of our boats or in any common buildings (Store, Cafe, Rec Hall, Craft Lodge).
All pets must be supervised at all times
Owners must clean up after their pets
All pets must be on a leash at all times
Any dog owner who has a dog who is annoying other guests (Constant barking, Running unattended, etc.) will be advised of the problem, and failure to cure the situation to the satisfaction of management will result in the owner being directed to remove the dog from the property.

Should ANY dog show vicious behavior or bite for ANY reason, the dog will be removed from the premises immediately and without exception.
We genuinely want everyone to have a wonderful time at Papoose Pond, including your dog and those people on nearby sites. Don't hesitate to contact us if you have ANY questions regarding our pet policies.
Cancellation Policy
Campsites, Hutnicks, Camperlodges, and Cabinettes
We will be happy to return all of your deposit to you, less a $25 service fee, provided you give us at least 30 days' notice.
Deluxe Cottages, Lodges, and Park Models:
If you need to cancel your reservation, we will refund your deposit as follows:
90 days or more prior to arrival-100% minus $25 service fee
60 to 89 days prior to arrival-50% minus $25 service fee
30-59 days prior to arrival-25% minus $25 service fee
Campground WiFi
We have expanded our WiFi coverage to most of the campground. That means you can connect from any of our public areas, as well as right on your site.