Campsites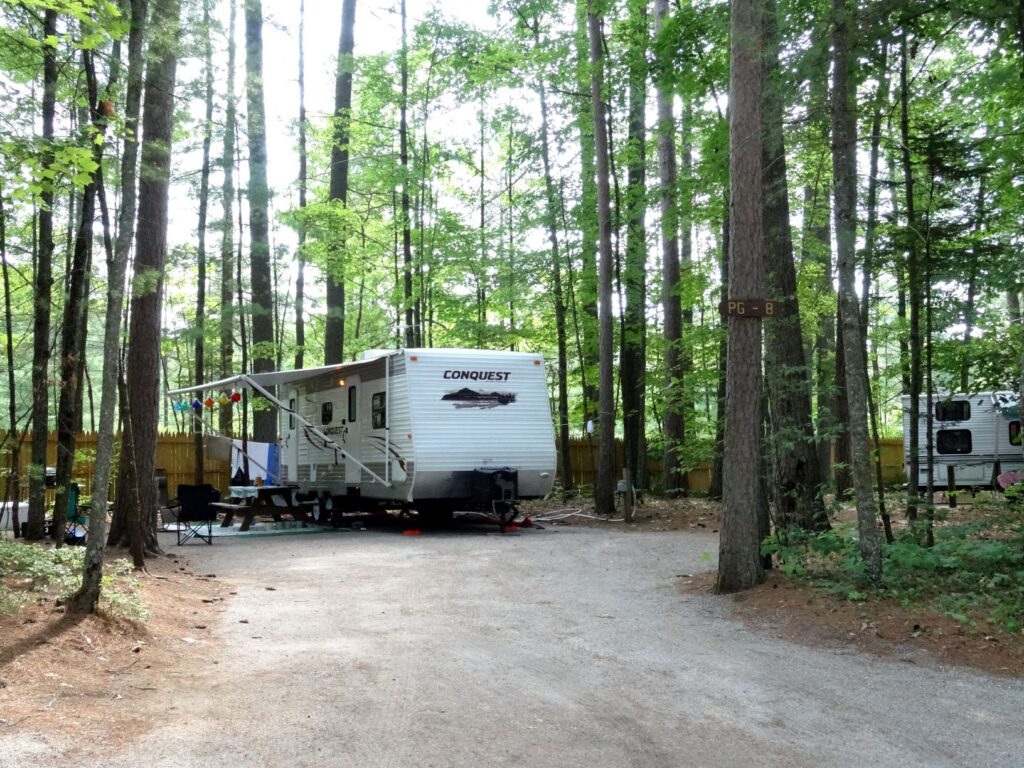 Campsites
Spacious wooded sites nestled in the cathedral pines or cozy Campsites right next to the lake. All are large and level; many are equipped with electric, water, and sewer hookups. Although there are few pull-throughs available, most sites are extremely accessible.
Dining Shelter
For extra comfort, choose a Dining Shelter Site. They include a wooden canopy over the picnic table, kitchen workspace, and ample shelves for storing cooking equipment and canned goods.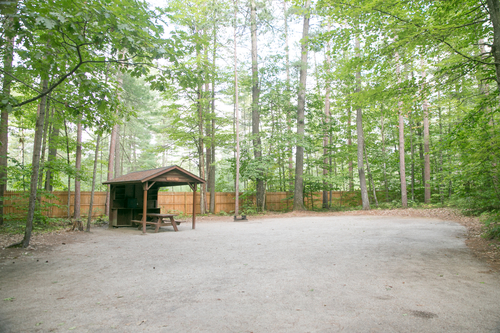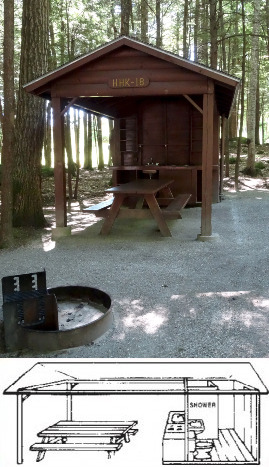 Kitch-n-Bath
The Kitch-n-Bath Shelter combines camping with convenience. Modern private bath. The kitchen area includes an electric stove, sink, counter, workspace, and cupboards. A dining canopy extends over the picnic table. Electric lights and outlets are provided. The Kitch-n-Bath Shelter is situated on a campsite complete with electric, water and sewer hook-ups.
Half Moons
The Half Moon Shelters are our largest campsites. They are equipped with a private bathroom. They also have electric, water, and sewer connections.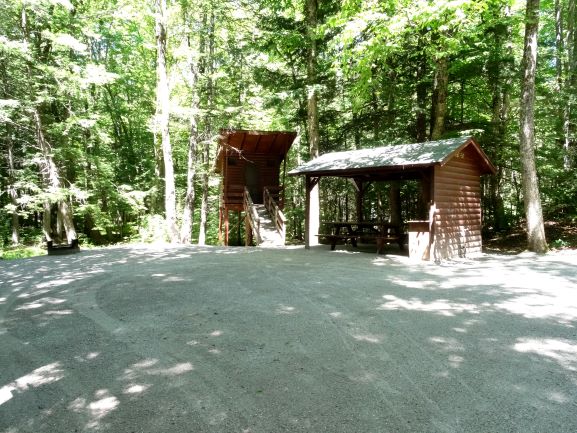 The Tree House
For extra fun, your kids will love our famous Tree House. Includes a huge campsite with dining shelter and, in addition, a totally enclosed cabin built on top of a twenty-foot high tree stump with supports all around. The tree house has four toddler-sized bunks and is perfect for the kids.
Pet-Friendly Sites
Papoose Pond is a pet-friendly Campground. Friendly, well-behaved pets are welcome. Pets are only allowed in certain areas. For more information, check out our FAQs page.